The third biggest island on the western base of the Mediterranean Sea is Corsica, 180 km from the mainland, 80km from the Italian coast and only 12km from Sardinia. Bonaficio is the most scenic town of the island. Many tourists go on pilgrimage to this island every year. The harbor stretches alongside a 100km long bay. The bay is separated from the sea by a 60m high cliff. Its strategic importance is further enhanced by the citadel built on the cliff and the narrow entrance of the bay. On Corsica you will find countless beaches, preserved ecological areas and splendid mountain getaways. The climate of the region is the habitat of forestry filled with a diversity of bird species. The Scandola Nature Reserve is a UNESCO World Heritage site. There are a number of animals facing extinction that live southerly in the snow capped mountains, such as the mountain sheep that goes by the name "mouflon".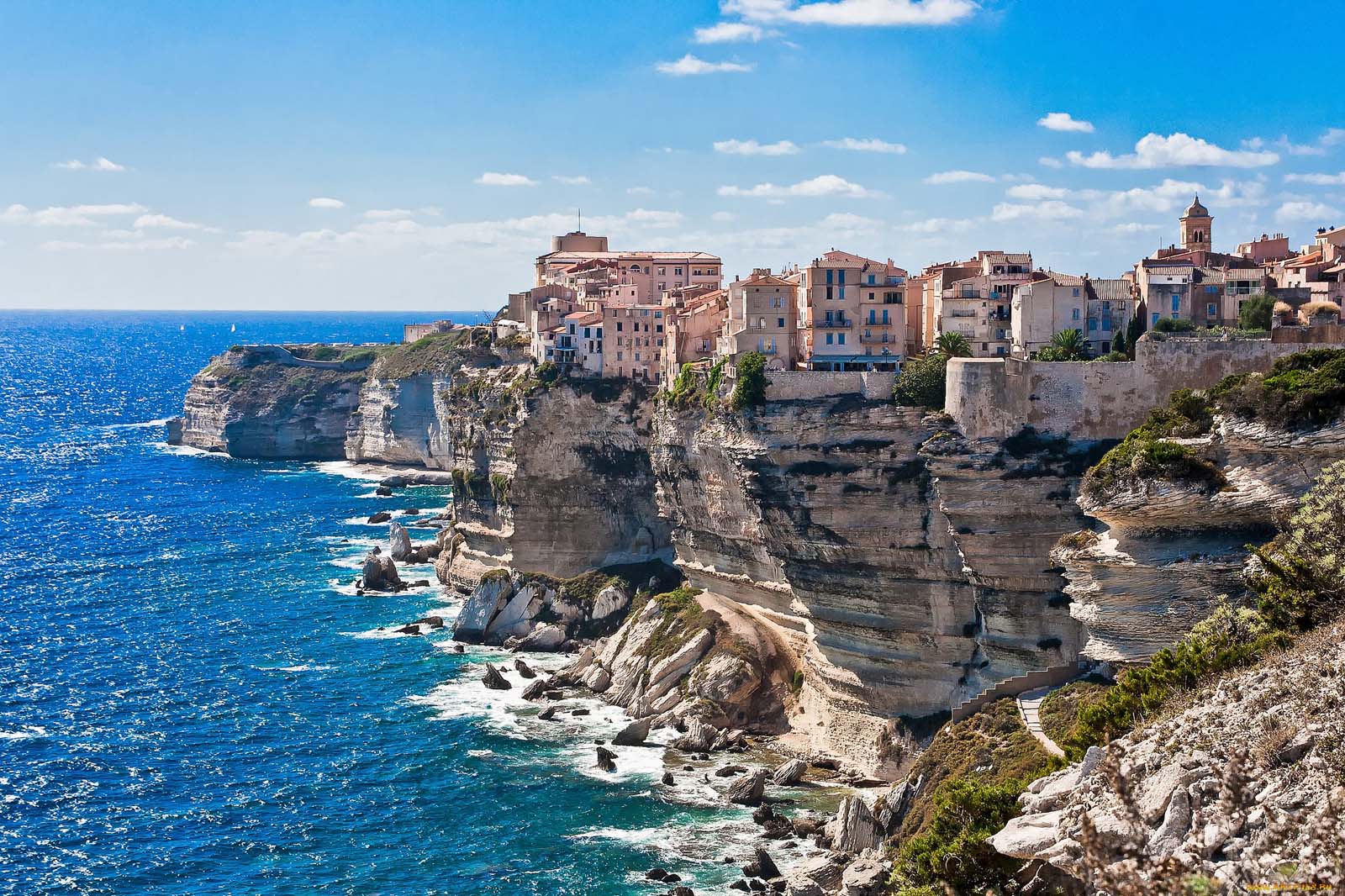 All necessary information
| | |
| --- | --- |
| Where you surf | Corsica, Mediterranean Sea |
| With whom | Women, men and children of all ages |
| Embarkation and disembarkation | Ajaccio |
| Experience required? | All teams will be coordinated by a skipper |
| When it takes place | From July to September |
| Cost of participation | From € 1205,00 per person in a couple per week |
The Yacht
Your cruise will be on board of a magnificent Poncin 82, a 24 meters catamaran with 8 double cabins, each with its own private bathroom.
The yacht is equipped with air conditioning, watermaker and generator, for the maximum comfort.
The professional crew will include a skipper, hostess and cook; allowing you to conquer the endless opportunities in paradise, take care of the provisioning, create delicious meals and ensure your on board experience will be memorable.